Thermal Management in Photonics Packaging
Joint workshop of
Swissphotonics NTN
(SPPL - Swiss Photonic Packaging Laboratory)
with
CSEM SA
Abstract
Photonic packaging aspects have to consider optical, electrical,
thermal
, and mechanical designs. Among them,
heat dissipation and thermal stresses
are key photonic packaging issues, which often have to be matched against stringent cost requirements.
For example, the high wavelength sensitivity to temperature of many optical components necessitates temperature control and in some cases active cooling. Further, thermal stresses arising from a mismatch in thermal expansion using dissimilar materials for packaging, affects performance and reliability.
This workshop is going to address these topics with presentations on selected solutions in various areas of applications.
Target public
R & D, companies (from SMEs to LMEs) and researchers generically interested to expand their view in the field of photonic packaging and seeking a networking environment to discuss solutions.
Program
10:30
Registration, Welcome Coffee
11:00
Dr.-Ing. Stefan Mohrdiek, Moderation, Welcome CSEM SA and SPPL
Dr. Christian Bosshard, Welcome Swissphotonics NTN
11:10
Lab / Showroomtour CSEM
11:45
Lunch, Sponsoring Swissphotonics NTN
13:00
Industry talks
14:20
Networking Break
15:00
SPPL talks
16:00
Discussion of topics, all presenters & moderator
16:30
Apéro riche, Sponsoring Swissphotonics NTN
Date
Wednesday, 3. April 2019
Venue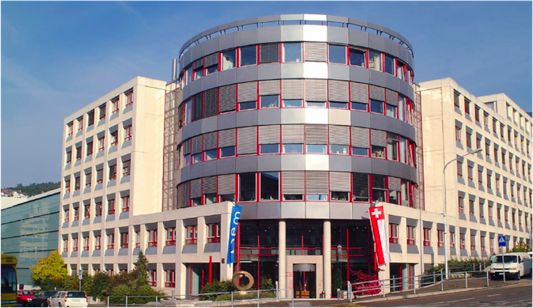 CSEM SA
Headquarters, Neuchâtel
Rue Jaquet-Droz 1
2002 Neuchâtel
Directions
Conference Language
English
Costs
This Workshop is free of charge
including Lunch, Break and Apéro
Registration closed
The conference is fully booked.
Contact CSEM SA
Dr. Stefan Mohrdiek
Head Packaging & Optics at CSEM SA, 6055 Alpnach-Dorf OW
+41 41 672 75 28
Contact Swissphotonics
Dr. Christoph S. Harder
President Swissphotonics NTN
+41 79 219 90 51
30. April 2019, Beni Muller + Iris Bollinger