Swiss National Photonics Clusters
Swiss industry wishes to have a single contactpoint at universities, which gets them connected to the best suitable institute to handle a specific request.

Universities are interested in coordinating their activities, especially with respect to infrastructure.

Swissphotonics initiated and supports competence workgroups, so called "Swiss National Photonic Clusters" (we used to call these clusters "Swiss National Photonics Labs" and thus we still have mixed nomenclature and use "Cluster" and "Labs" interchangably).

These Clusters combine relevant and interested institutes for a specific topic. Each Cluster is actively participating in their respective workgroup in the European public private partnership platform "Photonics21" where roadmaps and Horizon2020 calls are prepared.

At present Swissphotonics supports eight such clusters.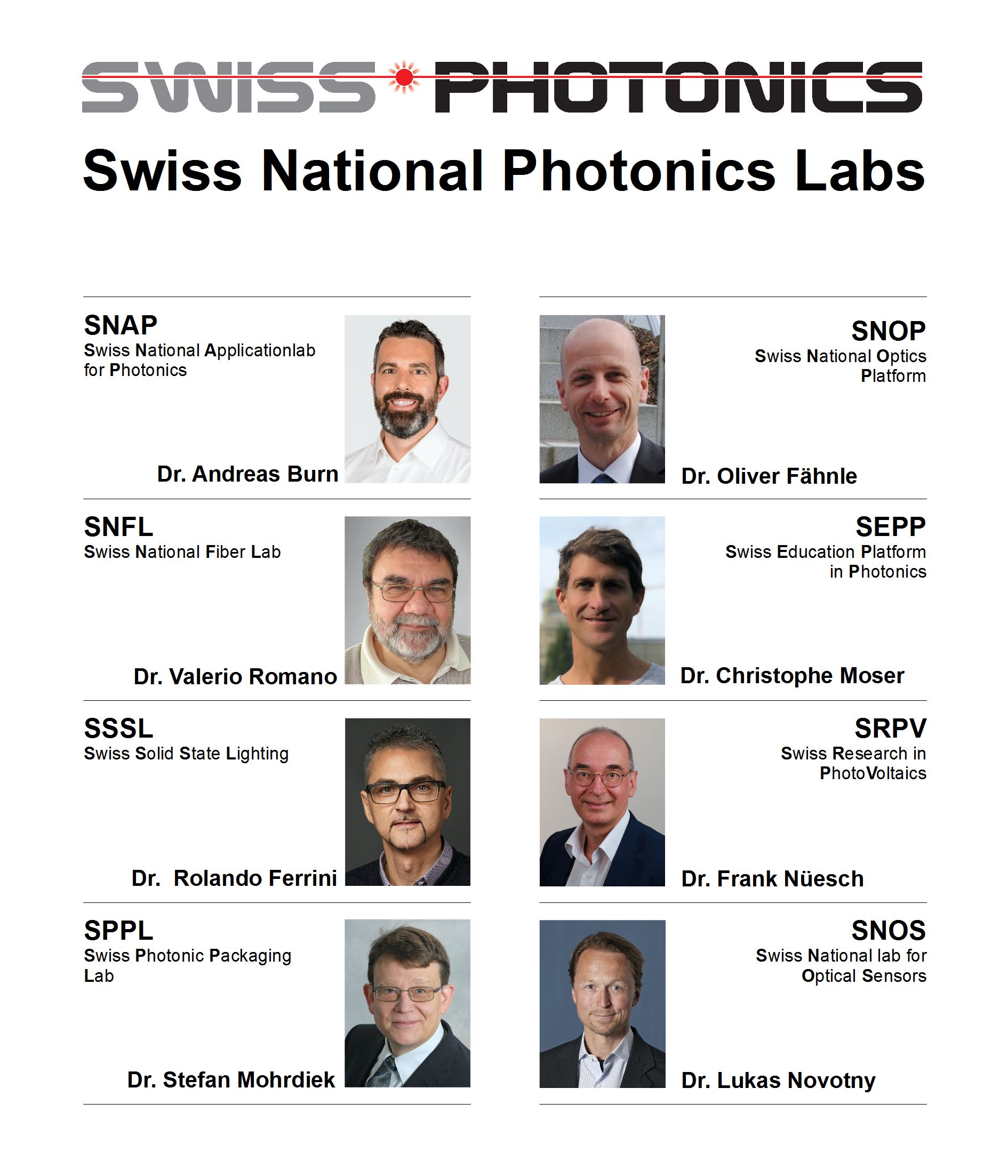 ---


12.04.2022 Christoph Harder