IA (Innovation Action)
One type of action within Horizon programm is Innovation Action (IA). Its aim is an action primarily consisting of activities directly aiming at producing plans and arrangements or designs for new, altered or improved products, processes or services. For this purpose they may include prototyping, testing, demonstrating, piloting, large-scale product validation and market replication.

PhotonHub Cordis Database Full title"One-Stop-Shop Open Access to Photonics Innovation Support for a Digital Europe"
Website
A new hub to facilitate cross-border photonics innovation in Europe

Photonics is a broad technology that enables a vast diversity of applications in a range of sectors. The EU-funded PhotonHub Europe project will establish a single pan-EU Photonics Innovation Hub as a one-stop shop solution integrating pioneering photonics technologies, facilities, expertise and experience of 53 European partners. The hub will ensure all stakeholders have access to support services: training and upskilling opportunities within PhotonHub's Demo and Experience Centres, 'test before invest' to engage with companies with highly collaborative innovation projects, and investment readiness coaching and investor matchmaking. PhotonHub Europe will support cross-border innovation activities and establish the PhotonHub Europe Association.


CSA (Coordination and Support Action) projects
One type of action within the Horizon programm is Coordination & Support Action (CSA). Its aim is to accompany measures such as standardisation, dissemination, policy dialogues etc. No research is carried out in such projects.


Carla Cordis Database Full title:"The European Photonics CAReer LAunch Path"
Website

Promoting careers in photonics
Photonics is behind many innovations such as lasers, optical fibres and the cameras in our smartphones, as well as LED lighting in our cars, homes and computer screens and TVs. Given its potential to enhance innovation across several industries, it is included in Europe's key enabling technologies (KETs) of the 21st century. To support the growth, leadership and innovation potential in this area, Europe needs more well prepared professionals. The EU-funded CARLA project will create a rigorous and tested instrument to address this need at the source. It will develop a model for European photonics career camp, a reproducible two-day intense, multi-format event that will encourage STEM university students, PhD students and young postdocs to pursue a career in photonics. CARLA will work hand-in-hand with all the stakeholders in the design of the camps and it will assess the methodology and scalability through 11 editions across Europe, leading to a comprehensive handbook to facilitate replication as well as an empowering gender diversity guide with lessons obtained during the project.


=================================================================================================
Closed Coordination and Support Actions
Europho21; Cordis database; Full title: "Implementing the European Photonics21 PPP strategy".
H2020-ICT-2014-1; From 2015-01-01 to 2017-12-31
Coordinator: VDI Technologiezentrum GmbH, Germany
13 Partner countries participating


Enduser Workshops

EuroPho21 provides the decisive support to Photonics21 for strategy development and implementation and paves the way for the reindustrialization of Europe. EuroPho21 will build bridges to other parts of the Horizon2020 Programme to create value chains. Furthermore, it will reach out to regions where a strong end user industry is present to increase the deployment of Photonics as a Key Enabling Technology. To this end the project supports building up manufacturing and creating jobs in Europe.

Swissphotonics is an active member of EuroPho21, which includes several National Photonic Networks from Europe and which is a support action for continuation of InnoPho21. National Photonic Organisations of the following countries belong to the project consortium: Germany (project leader), Austria, Finland, France, Greece, Italy, Netherlands, Poland, Slovenia, Spain, Sweden, Switzerland and United Kingdom.


Photonics PPP strategic projects
ÉPRISE:
Full title: "Empowering Photonics through Regional Innovation Strategies in Europe"
This is the follow up project of the FP7 OASIS (Open the Access to photonics life Science Infrastructure for SMEs) project and will start End of 2016. This network, focused on Biophotonics, targets applications from Medicine, Pharmaceutics, Food and Water, Agriculture and Biology as well as Cosmetics. The 7 partners from OASIS (Netherland, France, Germany, Italy, Spain, Sweden and UK) plus 2 new partners (from UK and Finland) will form the consortium of Éprise. Further details can be found on the specific website of the Photonics Sweden Platform.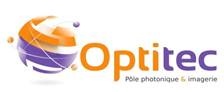 Presentation Eprise 07.10.2016 (793 KB)
---

Pics4All: Cordis database
Full title: "Photonic Integrated Circuits Accessible to Everyone"
H2020-ICT-2015 program, from 2016-01-01 to 2018-12-31
Coordinator: Technische Universiteit Eindhoven; 10 Partner countries participating
Website and Flyer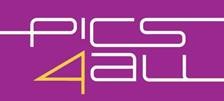 Presentation Pics4all 07.10.2016 (1.34 MB)
---

Photonics4All: Cordis database
Full title: "EU-wide outreach for promoting photonics to young people, entrepreneurs and the general public"
H2020-ICT-2014-1 program, from 2015-01-01 to 2016-12-31
Coordinator: STEINBEIS INNOVATION GMBH, Germany; 9 countries participating
Website




Presentation Photonics4all 07.10.2016 (1.77 MB)
---

RespiceSME: Cordis database
Full title: "Regional, National and European Support for Photonics Innovation Clusters enhancing SMEs Innovative Potential"
H2020-ICT-2015 program, from 2016-01-01 to 2017-12-31
Coordinator:STEINBEIS INNOVATION GMBH, Germany; 9 countries participating
Website and RespiceSME - 1st Meeting for European Photonics Clusters and Platforms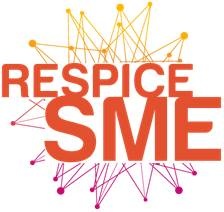 Presentation RespiceSME 07.10.20161 (529 KB)
---

PHABLABS 4.0: PHotonics enhanced fAB LABS supporting the next revolution in digitalization
ICT-29-2016, Proposal submitted in 2016



Phablabs 4 0 Photonics Ppp Csa Project Coordinators 20161202 (1.08 MB)



Laser-Go: European Cluster Collaboration Platform (ECCP)
Photonics for Health; from 2015-03-03 to 2016-09-02
Partners: Opticsvalley, Human Technology Styria GmbH, LITEK
Website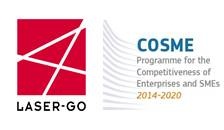 Presentation Laser-Go 07.10.2016 (613 KB)
Photonics Innovation Actions

ACTPHAST: Cordis database
Full title: Access CenTer for PHotonics innovAtion Solutions and Technology support
FP7-ICT-2013-11, from 2013-11-01 to 2017-10-31
Coordinator: VRIJE UNIVERSITEIT BRUSSEL
Technology Patforms: 1) Free-space photonic components and systems 2) Glass and polymer speciality fibers & fiber devices 3) Polmer-based components and large area organic photonics 4) Micro-opto-electro mechanical systems (MOEMS) integration 5) Silicon-based photonic integrated circuits (PICs) or chips 6) InP-based photonic integrated circuits (PICs) or chips 7) Si3N4 and SiO2 passive waveguide technologies
Actphast Website



Presentation Actphast 07.10.2016 (5.29 MB)
Further PPP innovation actions
LASHARE, "Laser equipment ASsessment for High impAct innovation in the manufactuRing European industry", Cordis database, Website, FP7-2013-NMP-ICT-FOF, From 2013-09-01 to 2017-08-31; Expertise and resources from 6 EU renowned laser centers + more than 30 SMEs (incl. 2 partners from Switzerland)

APPOLO, "Hub of Application Laboratories for Equipment Assessment in Laser Based Manufacturing", Cordis database, Website,

FP7-2013-NMP-ICT-FOF

,

From

2013-09-01

to

2017-08-31

; Expertise and resources from 21 partners in 8 different countries (incl. 7 partners from Switzerland). Presentation Dec. 2013

PI-SCALE, "Bringing flexible organic electronics to pilot innovation scale", Cordis database, Website, H2020-ICT-2015, From 2016-01-01 to 2018-12-31;

MIRPHAB, "MidInfraRed PHotonics devices fABrication for chemical sensing and spectroscopic applications", (incl. Alpes Laser SA and CSEM SA from Switzerland) Cordis database, Website, H2020-ICT-2015, From 2016-01-01 to 2019-12-31

PIX4LiFE, "Silicon Nitride Photonic Integrated Circuit Pilot line for Life Science Applications in the Visible Range", Cordis database, Website, H2020-ICT-2015, From 2016-01-01 to 2019-12-31

PIXAPP, "Photonic Integrated Circuits Assembly and Packaging Pilot Line",
ICT-29-2016, Proposal submitted in 2016