Host a Workshop from the Swiss National Laboratory for Photonic Packaging SPPL:
Miniaturized Photonic Packaging
Abstract
Miniaturization in photonic systems continues to be a primary driver of innovation. Increasing complexity demand hybrid integration of micro-optical, micro-electronic, and micro-mechanical components on smart system platforms. The assembly of such miniaturized components and sub-assemblies in complex 3D-shaped geometries requires new approaches in handling and packaging technologies to meet the requirements in terms of accuracy during assembly as well as long term stability under various environmental conditions.
This workshop is going to address these topics.
Target public
R & D, companies (from SMEs to LMEs) and researchers in the field of optical packaging, including light sources, optical connectors, sensors, environmental / medical instrumentation and bio implants with optical sub-modules.
Agenda
10:30 Registration, welcome coffee
11:00 Lab Tour
CSEM SA
12:15 Networking Lunch
13:45 Talks at
Credimex AG
17:30 Apéro Riche
Conference language
English
Cost
This workshop is free of charge.
Registration
Deadline: 8. May 2017
Registration compulsory
(Link on top of the page.)
Venue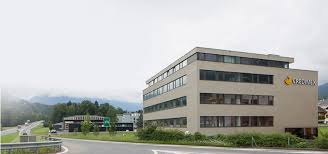 CSEM SA
Untere Gründlistrasse 1
6055 Alpnach-Dorf OW
Program Chair
Dr.-Ing. Stefan Mohrdiek
Head Packaging & Optics at CSEM SA
041 672 75 11
Contact
Christoph S. Harder
President Swissphotonics
079 219 90 51


27.02.2017 Beni Muller + Jennifer Pelikan