A Workshop organized by the Swiss National Lab for Solid State Lighting
SSSL
of the
Swissphotonics
National Thematic Networt NTN in Collaboration with
CSEM
and
Empa
.
Abstract
At the beginning of the 21st century, a technological revolution has radically changed the way to illuminate our residential and working environments. The replacement of incandescent bulbs and fluorescent tubes with solid-state lighting (SSL) sources has introduced a new paradigm for highly efficient illumination solutions and energy saving (the LEDification or Light 2.0). In the next decade, with the introduction of sensors and control systems in lighting products, a second important step has been done paving the way to smart lighting (or Lighting 3.0), which is meant to improve the quality of our everyday lighting experience. Nowadays, the lighting domain is undergoing a third new revolutionary phase in a very short period. Within the so-called Lighting 4.0, the intelligence provided to lighting systems is eventually going far beyond the simple concepts developed earlier, both bringing illumination products into the age of Internet of Things (IoT) and developing complex lighting systems combining daylight and SSL solutions for energy and cost saving as well as for improving comfort in automatized intelligent buildings.
Topics
- Daylighting and the combination of daylight with SSL
- Smart lighting
- Lighting & IoT
- Reliability of SSL systems
Target Public
Technical, R & D, companies (from SMEs to LMEs), but also light designers, architects and end-users (large retailers).
NEST
A visit at the Next Evolution in Sustainable Building Technologies
NEST
building will be organized as part of the Workshop program.
Agenda
10:30 Registration, Coffee. Sponsoring Swissphotonics NTN
11:00 Visit of the NEST (in 4 groups). Meetingpoint: Empa Akademie
12:00 Lunch. Sponsoring Swissphotonics NTN
13:40 Talks
18:00 Apéro riche. Sponsoring Swissphotonics NTN
Conference language
English
Cost
This Workshop is free of charge, but registration is required.
Registration
Registration is required. The link is on top of the page.
If you would like to register more than one participant, please fill for each an individual form.
Deadline for registration 1. November 2017
There are still free places available.
Where?
Empa Akademie
Überlandstrasse 129, CH-8600 Dübendorf ZH
Addresses for GPS/sat nav:
Eduard-Amstutz-Strasse, 8600 Dübendorf
E. -Amstutz-Strasse, 8600 Dübendorf Zürich

Directions Empa
Organisation and Scientific Committee
- Dr. Rolando Ferrini, Section Head Micro-Nano Optics & Photonics,
CSEM
4132 Muttenz BL and Coordinator
S
wiss National Lab for
S
olid
S
tate
L
ighting
SSSL
of Swissphotonics NTN
- Prof. Dr. Patrik Hoffmann, Head of Laboratory Advanced Materials Processing,
Empa
3602 Thun BE and Adjunct Professor, Laboratory of Photonic Materials And Characterization
LPMAT
, Swiss Federal Institute for Science and Technology Lausanne EPFL, 1015 Lausanne VD
With the Support of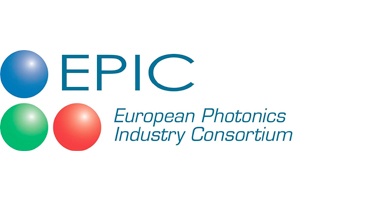 Contact
Christoph S. Harder
President Swissphotonics NTN
+41 79 219 90 51
Beni Muller / Jennifer Pelikan / Iris Bollinger, 23. November 2017