Symposium Latsis 2019 on Diamond Photonics
The first dedicated Workshop on Physics, Technologies & Applications of Diamond Photonics
The symposium will be a unique event bringing together for the first time the worldwide leaders in
Diamond Photonics Physics
, Technologies and Applications. It will gather on
EPFL
campus the key international players of academic research in physics and photonics, in growth and fabrication technologies, together with companies engaged in bringing the applications of diamond photonics to the market.
As a meeting point for physicists, engineers, materials scientists, and entrepreneurs, the symposium will decisively contribute to the emergence of novel quantum technologies in photonics, such as quantum-enhanced sensors and secure communication devices, and of novel industrial photonic components such as cavities for high power lasers. The symposium will give impetus to the Swiss academic research in this burgeoning field while leaving a lasting impact on technology transfer to the photonics industry, at EPFL and in Switzerland as a whole.
---
On the last afternoon of the conference, we propose to close the symposium with an unforgettable
wine tasting event
in the unique setting of
Lavaux
— one of the
UNESCO World Heritage Sites.
You will be able to discover the elegant wines from
Le Clos de la République
, overlooking the breathtaking landscape of the terraced vineyards of the Lavaux and the Lake Geneva.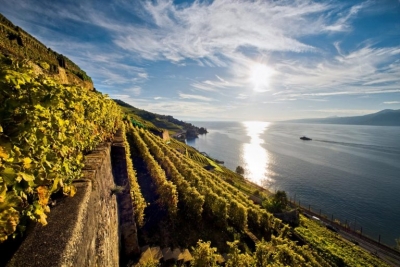 Please register to this Event when registering to the Symposium.
Price: 50 CHF / pers.
---

Diamond Photonics Epfl (600 KB)
Date
May 19 to 22, 2019
Venue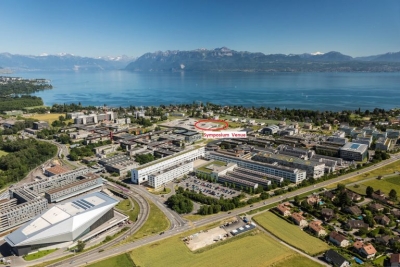 EPFL Rolex learning centers
Ecole Polytechnique Fédérale de Lausanne
Route Cantonale
1015 Lausanne
Registration and Program
Deadline early Bird Registration:
15. April 2019
Contact EPFL
Prof. Niels Quack
SNSF Assistant Professor
+41 78 604 76 54
Contact Swissphotonics
Dr. Christoph S. Harder
President Swissphotonics NTN
+41 79 219 90 51
13. February 2019, Beni Muller + Iris Bollinger