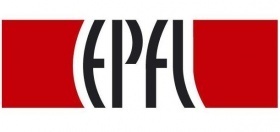 Spatial Light Modulators SLM
Technologies and Applications
Date
27. October 2017
Time
09:00 till 17:00
Venue
École Polytechnique Fédérale de Lausanne
EPFL
1015 Lausanne VD
Building BC
Room BC 420
Map
No parking spaces available
Pre-Workshop description
CTI's mission it to support Swiss companies wanting to turn their idea into marketable products in order to be competitive on the international market. These projects must present a scientific challenge and must therefore be developed in collaboration with a research laboratory. The CTI will pay the research part of the project. There are unfortunately some pitfalls to be avoided when writing the CTI application. The purpose of this workshop is to go through the application with you and show you how and where you must show that your project meets the three mandatory requirements: innovation, market and scientific challenge.
The participants can
prepare questions
(in english or french) for Dr. Catherine Jean by
email
or at the workshop.
Workshop description
Over the past two decades, a variety of technologies have been developed for precise spatial and temporal control of phase and amplitude in optical systems, including liquid crystal, MEMS or deformable mirror based systems. Such Spatial Light Modulator SLM technologies have recently reached a level of maturity that they are currently being introduced in new product lines, and at the same time allow quite exciting novel research directions. The aim of this workshop is to bring together key players in industry and academia developing technologies and applications of spatial light modulators in order to enable new product and novel research developments.
Program
08:30 Registration + Welcome Coffee (Sponsoring Swissphotonics)
09:00 Pre-Workshop:
Tips to improve your chances of success when writing your CTI application
10:00 first part of the Workshop on SLM
11:30 Labtour
12:30 Lunch (Sponsoring Swissphotonics)
13:30 second part of the Workshop on SLM
16:20 Networking Apéro (Sponsoring Swissphotonics)
Conference language
English
Cost and Registration
This Workshop is free of charge, but registration is required. The link is on top of the page. If you would like to register more than one participant, please fill for each an individual form. There are still free places available.
Deadline for registration Tuesday 24. October 2017
Organizers
Prof. Dr. Christophe Moser
Professor of Microengineering and Industrial Relations
Laborarory of Applied Photonics Devices LAPD
EPFL STI IMT LAPD
Station 17 BM 4111
1015 Lausanne VD
Tel: 021 693 61 10
Prof. Dr. Niels Quack
Photonic Micro - and Nanosystems Research Group Q-Lab
EL 236 (Building ELG)
Station 11
1015 Lausanne VD
Tel: 021-693 73 83
Contact
Dr. Christoph S. Harder
Präsident Swissphotonics NTN
Sihleggstrasse 23
8832 Wollerau SZ
28.10.2017 Jennifer Pelikan + Beni Muller