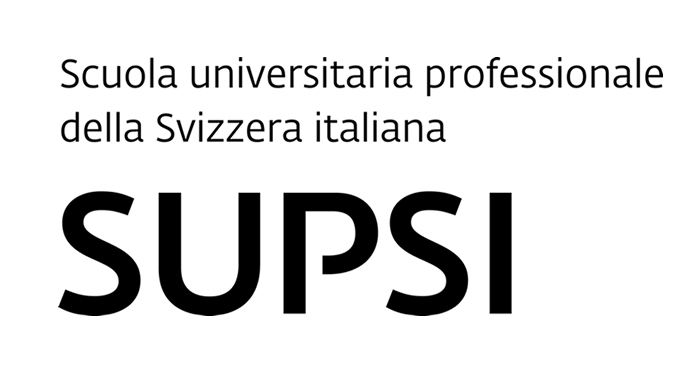 Quality of Production and Production of Energy
The reduction to zero of net CO2 emissions strongly depends on the capacity of photovoltaics to produce energy at competitive costs and with a fair impact to the environment. For this reason the pursue of long life PV systems with low annual loss rates is so important. Reaching 40/50 years of life is a challenge that needs to be addressed with quality of materials and installations.
In the first webinar proposed by SUPSI in the frame of Industry day(s) entitled
Quality of production
, we will talk with international experts to deepen the concept with real cases, failures and performance analysis at different levels.
The day after in the webinar entitled
Production of energy
we will concentrate on the precise monitoring of energy production, going beyond the increase in efficiency at module level and considering the real performances of different situations at BIPV and large scale level. The new SUPSI PVLab roof and the monitoring of new technologies,
Program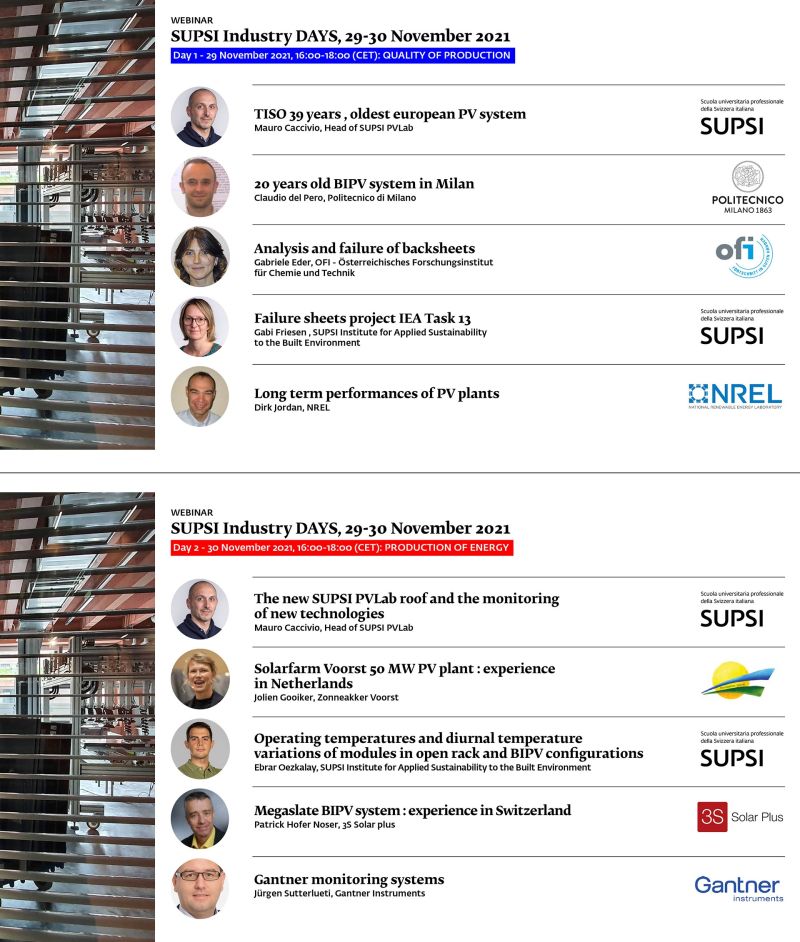 Date
Monday, 29 November 2021 - Tuesday, 30 November 2021
Time
16:00 - 18:00 (CET)
Registration
Contact SUPSI
Mauro Caccivio
Contact Swissphotonics
Dr. Christoph S. Harder
President Swissphotonics
+41 79 219 90 51
25 November 2021, Beni Muller + Iris Bollinger