Link to Ansys Speos
Webinar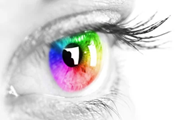 Today and in the future, optics will be a decisive and valuable initiator for innovative products. Understanding and manipulating radiation is an important engineering for safety, health and comfort.
At Ansys, our commitment and motivation is to deliver the critical software solutions for any optical technology upgrades. To this end, we already offer special and flexible tools for the products of tomorrow. Our value chain allows the comprehensive development of optical products from nano to macro with the use of our Lumerical, Zemax and SPEOS. This allows the two-sided consideration and evaluation of radiation in the wave-particle duality under individual environmental influences.
Our software solutions allow the development, validation and visualization of optical systems in a unique way. The complete virtual prototyping created in this way allows cost-effective and fast forecasts according to optical performance, material variation, environmental stress and perceived quality by taking into account physically correct calculations.
As Ansys team, we are happy to share our motivation, our insights and visions for company's success with you. Create great and lasting things together!
Ansys Contact:
Roland Michaely
, Strategic Account Manager
+41 76 377 22 45

About Ansys
If you've ever seen a rocket launch, flown on an airplane, driven a car, used a computer, touched a mobile device, crossed a bridge, or put on wearable technology, chances are you've used a product where Ansys software played a critical role in its creation. Ansys is the global leader in engineering simulation. Through our strategy of Pervasive Engineering Simulation, we help the world's most innovative companies deliver radically better products to their customers. By offering the best and broadest portfolio of engineering simulation software, we help them solve the most complex design challenges and create products limited only by imagination. Founded in 1970, Ansys is headquartered south of Pittsburgh, Pennsylvania, U.S.A. Visit
www.ansys.com
for more information.
Ansys and any and all ANSYS, Inc. brand, product, service and feature names, logos and slogans are registered trademarks or trademarks of ANSYS, Inc. or its subsidiaries in the United States or other countries. All other brand, product, service and feature names or trademarks are the property of their respective owners.