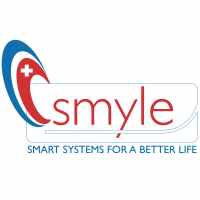 Nanostructures and Photonics
This workshop will deal with metamaterials, 3D printing, nanoantennas, plasmonics, photopolymers, nanowires, frequency conversion etc.
Three presentations will be given by Profs. Guilia Talabue, Christophe Galland and Dr. Valério Piazza from EPFL and three presentations by French researchers.
Date
Wednesday, 8 June 2022
Time
10:00 - 17:00

Program (791 KB)
Venue
Campus Mirande
Bâtiment Sciences-Mirande
24 Av. Alain Savar
21000 Dijon, France
Directions
Registration
The event is organized by Collegium
SMYLE
members,
ICB Bourgogne
,
EPFL
,
UBFC
,
Université de Franche-Comté
Conseil Régional de Bourgogne Franche-Comté
,
CNRS
,
ENSMM
&
Ambassade de France
.
Contact ICB, UBFC
Alexandre Bouhelier
Contact SMYLE, UBFC
Michaël Gauthier
Co-Head of French-Swiss SMYLE Collegium
Contact Swissphotonics
Dr. Pierre-Yves Fonjallaz
Responsible for Romandy
+41 21 693 41 18
4 February 2022, Beni Muller + Iris Bollinger