The New Swiss Photonics Integration Center (Swiss PIC)
The Federal Department of Economic Affairs, Education and Research (EAER) and the AM-TTC Alliance, the umbrella organization of technology transfer centers in the field of Advanced Manufacturing (AM) technologies, decided to fund a new center for photonics integration, see
AM-TTC announcement
.
With the ever-increasing demand of photonic systems in existing and future markets including optical communications, sensing, quantum computing, autonomous driving, AI, AR/VR, medical, and many others, the
complexity of photonic packaging
is also increasing. Common challenges for Swiss industry, especially start-ups and SMEs include assembly & packaging, testing and qualification and therefore support in these areas is crucial
The newly established
Swiss Photonics Integration Center (Swiss PIC
) addresses these needs by providing precision assembly and packaging solutions for photonics systems. The complete packaging offering - including optical, electrical, thermal and mechanical technology - ensures a controlled interfacing of photonic systems with the environment. Building up on a long history of precision engineering in Switzerland, the photonics packaging center offers highest standards in terms of quality and precision. It provides customers with packaging services covering prototyping as well as series production. The center located in the
Switzerland Innovation Park InnovAare
next to PSI and will invest in qualified industrialized processes, high-tech machinery, and operate a qualified piloting and production line over time in Park InnovAare.
Swiss PIC gratefully acknowledges financial support by the ETH Board and by federal funds according to Art. 15 FIFG.
More information can be found on the website of
Swiss PIC
.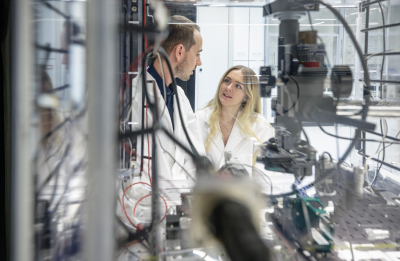 Founding partners of the center include





Contact Swiss PIC
Dr. Christian Bosshard
President Swiss PIC
15 January 2023, Christian Bosshard