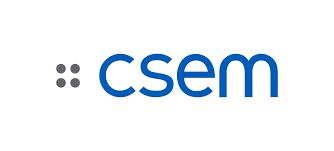 PhotonHub Europe and CSEM welcome you to their online course
Interested to learn how your business can benefit from advances in photonics?
Why not start getting an overview on photonics technologies and applications!
PhotonHub Europe
and
CSEM
perform an online course:
Photonics: Exploiting every possible aspect of light
A great occasion to get inspired!
The course is mainly intended for an audience new to the photonics sector, but not only. Opportunities will be shown for technical and also business support through the PhotonHub Europe initiative.
The open forum allows to actively engage with
CSEM
experts on their presentations in a wide range of application areas.
Date
Wednesday, 15 December 2021
Time
14:00 - 16:00
Cost
Online training courses are free-of-charge but require attendees to register in advance of attending their selected course.
Registration
Contact CSEM
Claudine Julia-Schmutz
Digital Marketing & Communication
Dr. Stefan Mohrdiek
Head of Packaging & Optics
CSEM SA Alpnach
Contact Swissphotonics
Dr. Pierre-Yves Fonjallaz
Program Manager, EU-Funding Team
Research Office
Euresearch EPFL Office
Responsible for Romandy at Swissphotonics
+41 21 693 41 18
7 December 2021, Beni Muller + Iris Bollinger