We are pleased to announce and invite you to one of our weekly online zoom events.
Soft Photonics: from Metasurfaces to Optical Fibers
The ability to fabricate state-of-the-art photonics systems on soft and deformable substrates can find tremendous opportunities in sensing, bio-engineering, health-care, and smart wearables devices. The materials and processing challenges however remain significant since most existing photonics systems rely on rigid materials, with processes not well adapted to soft substrates such as elastomers. In this discussion, I will introduce novel strategies based on fluid dynamics that we are developing in my laboratory to fabricate soft advanced photonic architectures. I will focus on two systems: glass-based metasurfaces on elastomeric substrates via templated dewetting, and the thermal drawing of soft optical fibers and 1D photonics crystals. The challenges and opportunities of these approaches will be discussed.
Speaker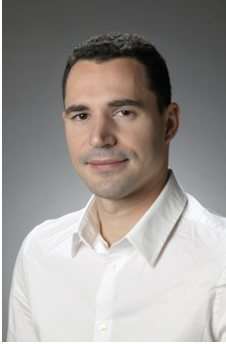 Prof. Fabien Sorin
Prof. Fabien Sorin obtained an engineer diploma and MS in Physics from Ecole Polytechnique in France, and a PhD from the department of Materials Science and Engineering at the Massachusetts Institute of Technology (MIT, Cambridge USA). After 3 years at the Research Laboratory of Electronics at MIT as a postdoctoral fellow, he joined the company Saint-Gobain as a research scientist in Aubervillers, France. In 2013, he joined the Ecole Polytechnique Fédérale de Lausanne (EPFL, Switzerland) as an assistant professor in the Institute of Materials, where he became associate professor in 2020. His research interests lie in advanced manufacturing and fiber processes, related fluid dynamics problems, fiber-based devices, optical metasurfaces, flexible electronics and optoelectronics, smart systems for health care and drug delivery, and smart textiles.
Moderator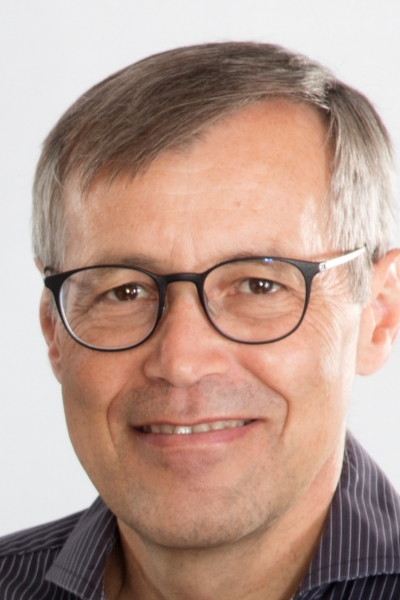 Dr. Christian Bosshard,
Managing Director Swissphotonics
Dr. Christian Bosshard received his degree in Physics (1986) and his doctorate (1991, Silver medal award) from ETH. From 2001-2021 he was working at CSEM, first as Section Head and then as Vice President and Head Photonics. Since 2013 he is Managing Director of Swissphotonics. Christian is a Fellow of Optica, Board Member of EPIC, and Member of the Board of the University of Basel.
Date
Tuesday, 7 June 2022
Time
12:00 - 12:45
Software
Zoom
Costs
free of charge
Registration only necessary once
This event series requires registration (see link above). We will send you the access information (Zoom-link and ID) by email after the registration. As the Zoom link remains the same every week, you do not need to register again for the following meetings.
Contact
P
rof. F. Sorin
Professor at Ecole Polytechnique Fédérale de Lausanne (EPFL)
Contact Swissphotonics
Dr. Christian Bosshard
Managing Director Swissphotonics
+41 79 405 18 26
1 April 2022, Christian Bosshard