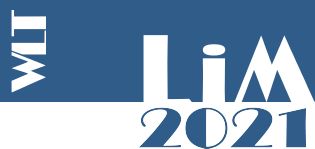 World of Photonics Congress: 2021 Call for Papers is Open!
The
LiM
focuses on the latest developments as well as future trends in the field of laser materials processing. The LiM consists of three sub-conferences – one for macro processing, one for micro processing, and one for Additive Manufacturing.
The conference topics address anyone who is interested in the potential of lasers in manufacturing in theory and application. It is the aim of the LiM to bring together international experts from research and industry in order to match scientific advances and economic needs for mutual benefit.
Present your research at the World of Photonics Congress in June 2021! Meet your colleagues in Munich and share your experience in optics and photonics with other academics, scientists and engineers! Find out about the five conferences with about 30 topics from basic and applied science to see where your research fits best. And submit an abstract by early next year!

Flyer Call for Papers (367 KB)
Submit your papers
Deadline for abstract submission:
25 January 2021
Contact
LiM Conference Office
Hans-Joachim Krauss and Stephanie Wiedenmann
Bayerisches Laserzentrum GmbH
Konrad-Zuse-Strasse 2-6
91052 Erlangen
+49 9131 97790 23 (-0)
Contact Swissphotonics NTN
Dr. Christoph S. Harder
President Swissphotonics NTN
+41 79 219 90 51
17 December 2020, Beni Muller + Iris Bollinger