Licht auf den nächsten Level:
Die einzige Messe, die alle Bereiche der Photonik abdeckt: LASER World of PHOTONICS kombiniert Forschung und Industrie.

Joint reception of Swissphotonics NTN
with Onefive GmbH, Zürich
Swissphotonics und Onefive Gmbh laden die Aussteller aus der Schweiz und ihre Gäste zu einem Networking Apéro mit einer echt
Bayrischen Brotzeit
ein.
Swissphotonics and Onefive Gmbh invite exhibitors from Switzerland and their friends to a cocktail with
Bavarian Snacks
.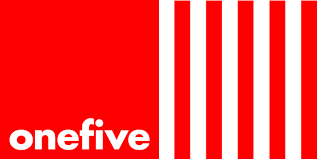 Agenda
am Mittwoch 28. Juni 2017
17:00 Uhr bis 22:00 Uhr
Venue
Halle B2 Stand 341 der Onfive GmbH / Booth B2.341 of Onfive GmbH
Messe München
Die Messe München und das ICM – Internationales Congress Center München sind hervorragend an das Münchener Netz öffentlicher Verkehrsmittel angebunden: schnell, zuverlässig und umweltfreundlich.
Wichtig: Bitte beachten Sie, dass das MOC Veranstaltungscenter im Münchener Norden liegt und über die U6 Richtung Garching-Hochbrück zu erreichen ist.
Unser Messegelände ist direkt an die beiden Haltestellen Messestadt West und Messestadt Ost angebunden.
Details
Kosten / Costs
Der Eintritt ist frei / Admission is free
Registration
Eine Anmeldung ist nicht nötig. / No registration required.
Contakt Onefive GmbH
Alexander Lang
Head of Sales and Marketing
Contact Swissphotonics
Dr. Christoph S. Harder
President Swissphotonics
+41 79 219 90 51
Beni Muller 31. Mai 2017