EPIC Executive Breakfast Switzerland
EPIC
, the European Photonics Industry Consortium, organised a networking breakfast for Swiss executives in the field of Photonics. About 20 EPIC members or decision makers of photonics industry and institutes participated in this networking event.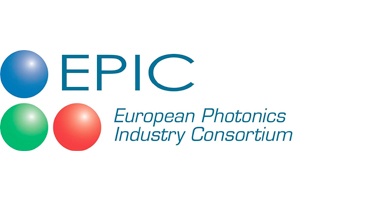 Swissphotonics supported this event by inviting some of its members to the meeting.
Date
14. December 2016
Time
7:30 am - 9:00 am
Venue
Loft FIVE
, Europaallee 15, Zurich
Program
7:30 Breakfast
8:00 Keynote speach
8:30 Networking
9:00 End
Registration
The event is free of charge but on invitation to 20 participants from EPIC member companies, and President / Managing Director / CEO /CTO of photonic manufacturing companies.
Link
to event on EPICs website.
Contact at EPIC
Carlos Lee
Director General
14 Rue de la Science, 1040 Brussels, Belgium
mobile: +32 473 300433
5Caw%rlh$oso-.Lv*eec*@ea)pii#c-y,asa.sot5c.a.coq)mh


Contact at Swissphotonics
Christoph S. Harder
President Swissphotonics
+41 79 219 90 51
J. Söchtig / Beni Muller, 21. December 2016