Swiss-led and PHABULOuS: New European pilot line to provide highly advanced and robust manufacturing technology for optical free-form micro-structures
A new era for free-form micro-optics
Neuchâtel, 16 January 2020: Led by CSEM, the
PHABULOuS
consortium is unifying Europe's leading Companies and Research & Technology Organizations (RTOs), through the creation of self-sustainable pilot line for the design and manufacturing of free-form micro-optical solutions. These solutions will be integrated into high added-value devices, spanning from micro displays for augmented reality, to innovative systems for professional, automotive, and transportation lighting to optical effects for luxury. The PHABULOuS consortium will synchronize its efforts to translate urgent and high-impact industrial needs into industrially relevant predictive software packages, manufacturing tools and processes, characterization methods for quality inspection and integration schemes, all necessary for the successful demonstration of this technology in pre-commercial production runs.
The EU project PHABULOuS (Pilot-line providing highly advanced & robust manufacturing technology for optical free-form μ-structures) is being launched on January 15 and 16, 2020, at CSEM in Neuchâtel.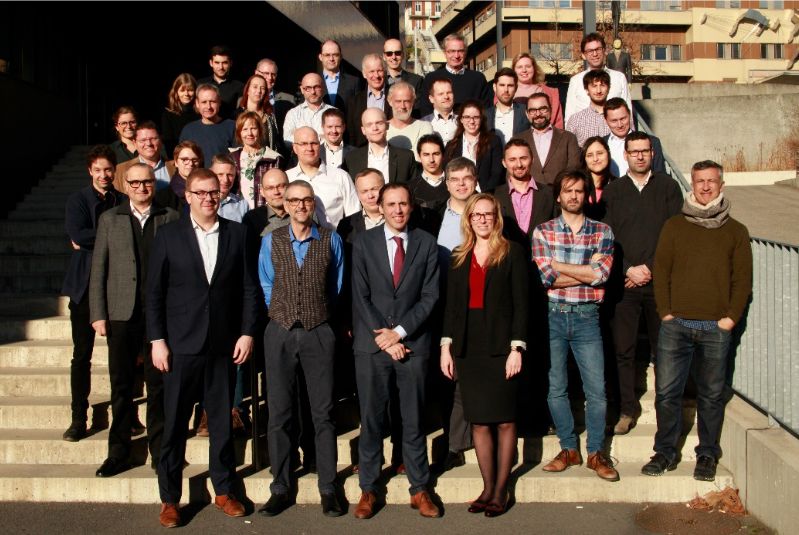 Kick off meeting PHABULOuS EU Project in Neuchatel 15-16.01.2020
Among the objectives of the project, are:
the general increase of the current technology and manufacturing readiness levels of free-form micro-optics
the implementation of 6 industrial user cases demonstrating pilot manufacturing in operational environments for applications spanning from augmented reality, to professional, automotive, and transportation lighting to luxury
the establishment of an open-access, sustainable, distributed pilot-line infrastructure with a single entry point
the validation of the pilot-line services through the implementation of 20 industrial pilot cases in different fields, such as solid-state & day-lighting, photovoltaics, displays & imagers, consumer electronics & wearables, anti-counterfeiting & branding.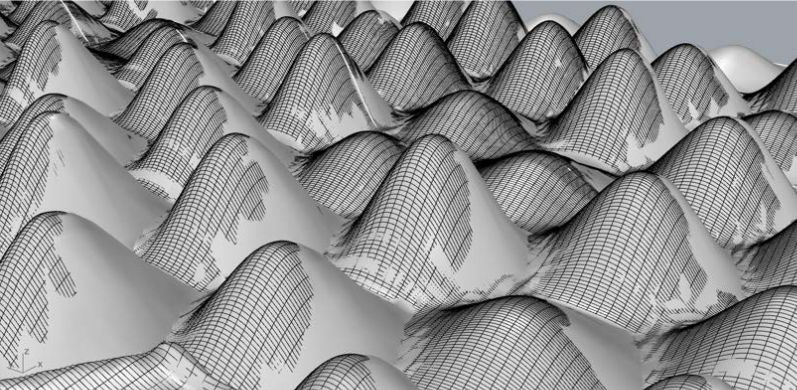 Sketch of a free-form micro-optics component

Press Release (636 KB)
Contact CSEM
Rolando Ferrini
Sector Head
+41 79 950 24 69
Contact Swissphotonics NTN
Dr. Christoph S. Harder
President Swissphotonics NTN
+41 79 219 90 51
2 February 2020, Beni Muller + Iris Bollinger