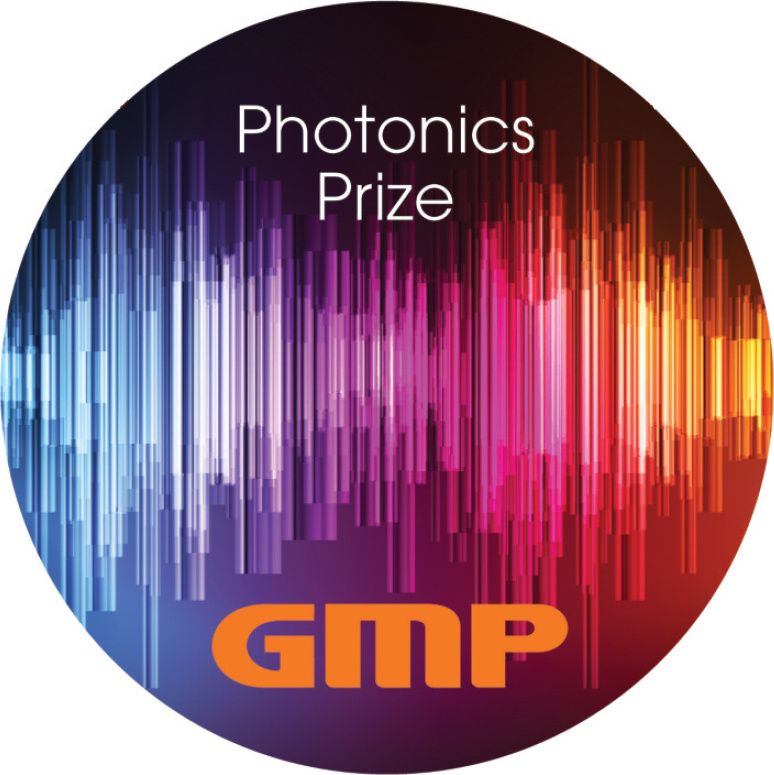 Prize-giving ceremony at the general meeting of Swissphotonics
GMP SA marks its 40 years at the service of photonic excellence by awarding prizes to promote the next generation.
Gathered at the
General Assembly
of SwissPhotonics on December 4 at the University of Applied Sciences in Brugg-Windisch, researchers and professionals in technologies related to photonics and microtechnology attended the presentation of the
GMP Photonics Prize
awarded by the company GMP SA. Founded 40 years ago GMP SA is the Swiss specialist in lasers, spectrometers and micro-positioning and anti-vibration systems.
Although the call for applications made it possible to collect excellent applications covering the main academies, laboratories and research centers in all of Switzerland, the jury made up of internationally renowned experts from the largest Swiss scientific institutions and industry, retained two teams from the French speaking region.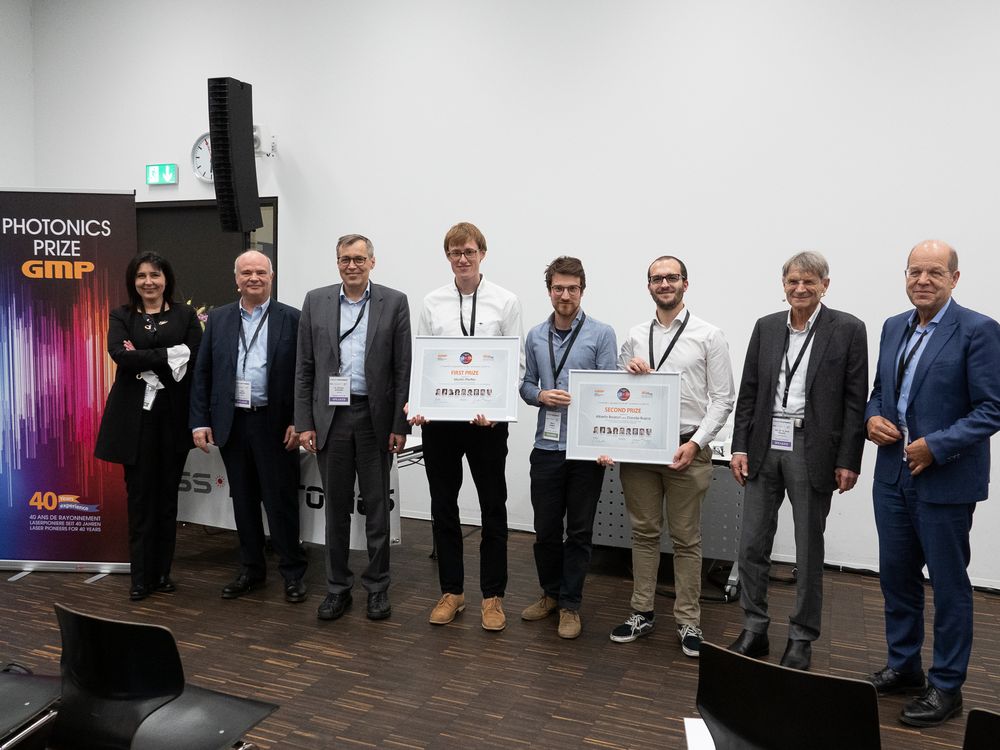 All Fotos by Jasmin Morgan
The winners with members of the jury and the director of GMP SA, Fabio Manzini.
From left to right: Nicoletta Casanova, CEO FEMTOPrint, Fabio Manzini CEO GMP SA, Dr. Christian Bosshard Head of CSEM Center, Dr. Martin Pfeiffer, Alberto Boaron, Dr. Davide Rusca, Prof. Em. René Salathé, Dr. Christophe Harder President of Swissphotonics.
The two prizes, with a total endowment of CHF 25,000, were awarded to:
---
1st Prize:
Laureate
Dr. Martin Pfeiffer
for his thesis work carried out at EPFL at the Laboratory of Photonics and Quantum Measurement under the direction of Prof. Tobias Kippenberg.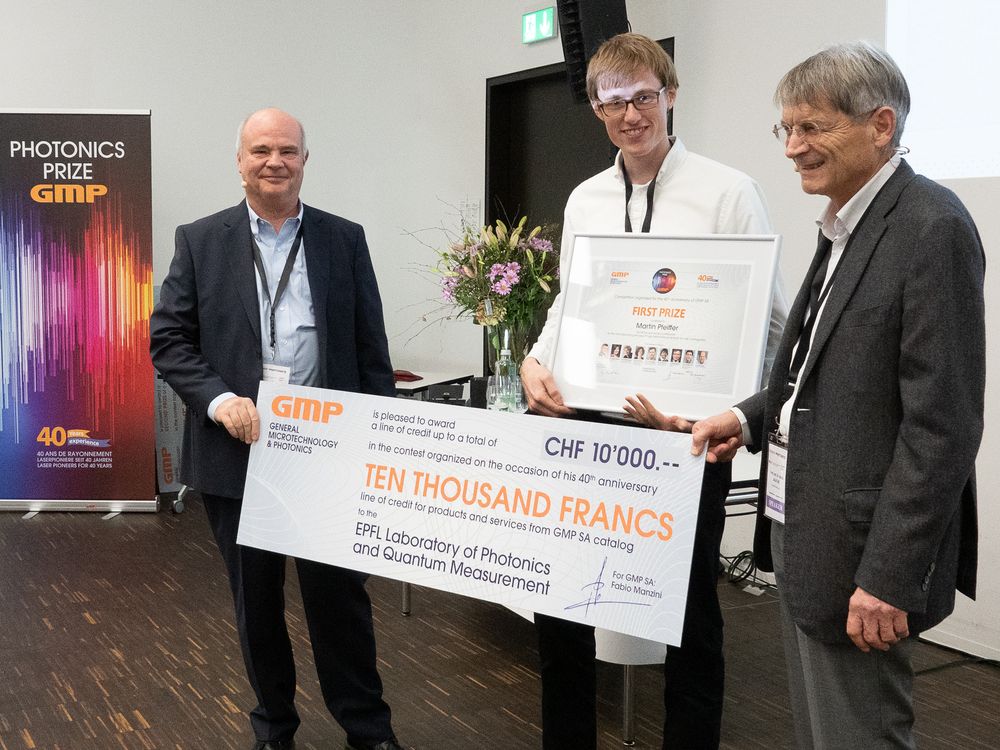 Subject:
manufacturing process on integrated chips of high-performance optical waveguides.

GMP Prize 2019 First (426 KB)
---
2nd Prize:
Laureates
M. Alberto Boaron
doctoral student and
Dr. Davide Rusca
for their work carried out at the Laboratory of Applied Physics of the University of Geneva under the supervision of Prof. Hugo Zbinden.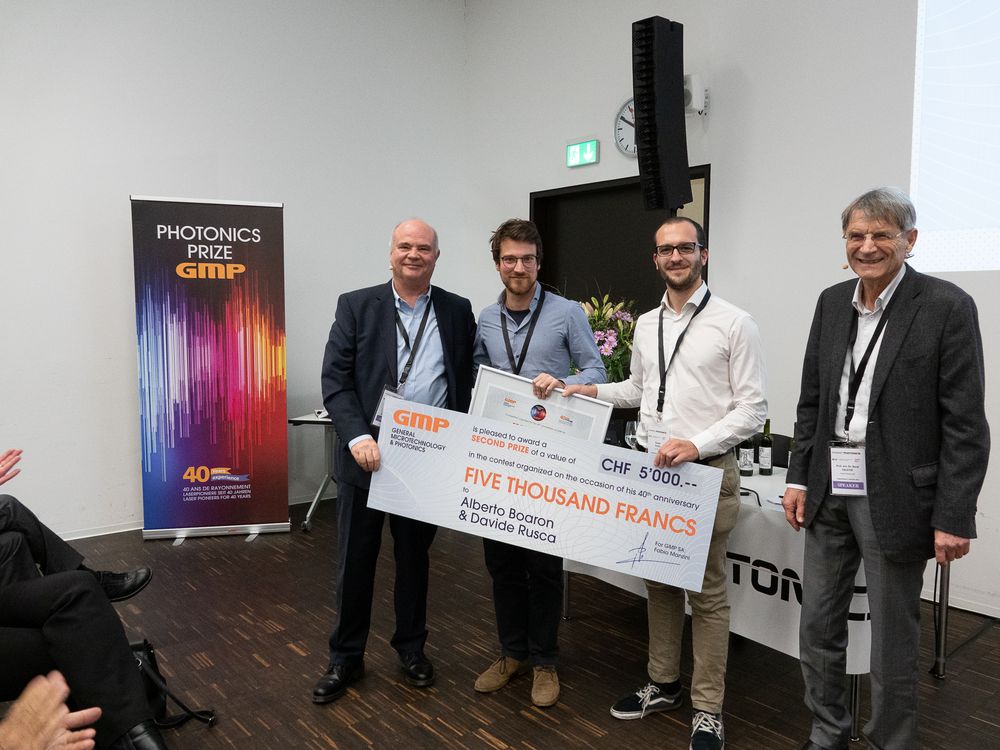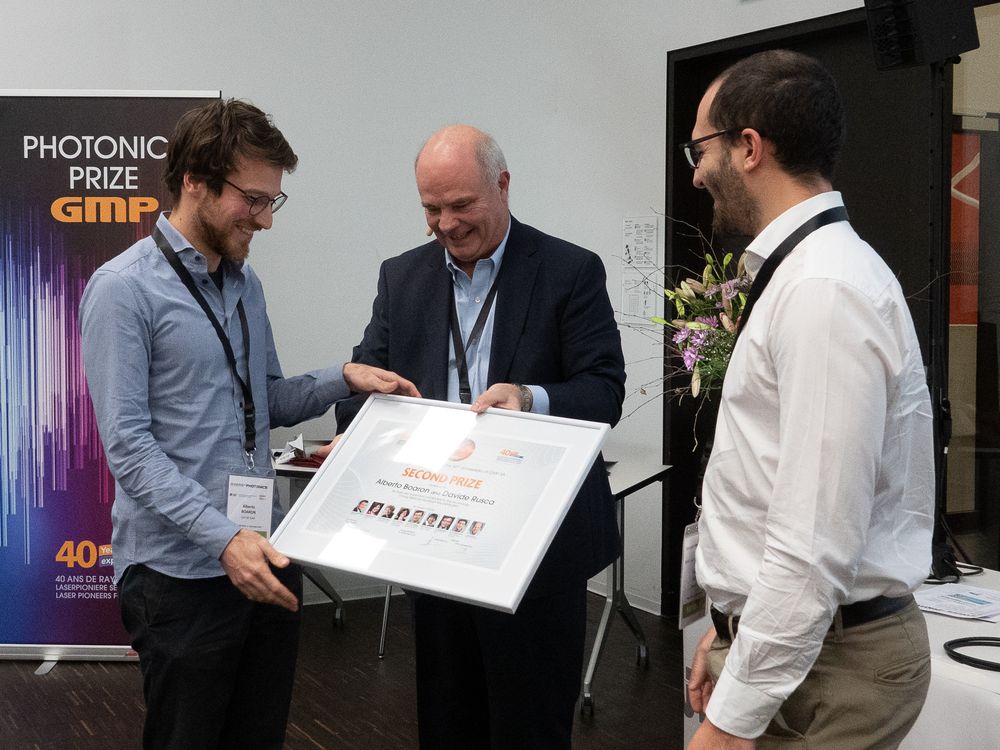 Subject:
distribution of quantum keys over long distances.

GMP Prize 2019 Second (449 KB)
---

Press information
english (49 KB)


Presseinformation deutsch (330 KB)


Informations presse français (49 KB)
Press Contact
Fabio Manzini
CEO GMP SA
+41 79 202 87 02
Contact Swissphotonics NTN
Dr. Christoph S. Harder
President Swissphotonics NTN
+41 79 219 90 51
29 December 2019, Beni Muller + Iris Bollinger