LED professional Symposium
Lighting Technologies for Lighting Industry & Lighting Design
LpS LED professional Symposium +Expo
is Europe's leading international lighting technologies conference and exhibition for
Design, Testing and Production of lighting systems, controls and equipment
for all industry areas.
Latest updates in the fields of:
Industry & Technology Trends (Markets, Roadmaps, Innovations)
Light Sources (LEDs, OLEDs, Lasers)
Light Quality (Human Centric Lighting, Visual Perception)
Smart/Connected Lighting & IoT (Drivers, Controls, Sensors, Networks, Security)
Components and Modules (Optics, Cooling Devices, Materials)
System Quality & Qualification (Regulations, Standards, Testing)
Methodologies (Engineering, Design)
Technologies in Applications (General Lighting, Automotive Lighting, Horticulture Lighting)
For Executives, CTOs, Technical Directors, R&D Managers and Personnel, Business Development Managers, System Architects, Design Engineers, IT Developers, Researchers, Technical Application Engineers, Testing Engineers, Technical Specifiers & Procurement Staff, Technical Sales and Marketing Personnel, IP Experts, Lighting Inventors, Entrepreneurs, Lighting Designers, Technical Editors, Technical Consultants, Students, etc.
Date
24. - 26. September 2019
Venue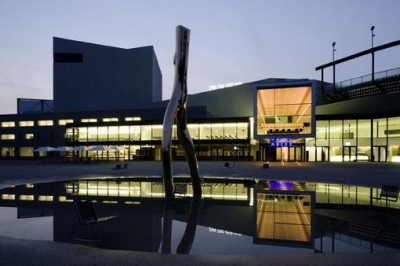 Opera House Bregenz
Platz der Wiener Symphoniker 1
6900 Bregenz, Austria
Directions

Program (6.35 MB)
Registration
Contact Event Organizer
Luger Research e.U.
Institute for Innovation & Technology
Moosmahdstrasse 30, 6850 Dornbirn, Austria
+43 55 72 394 489
Contact Program Management
Mr. Siegfried Luger
+43 699 113 355 70
Contact Swissphotonics
Dr. Christoph S. Harder
President Swissphotonics NTN
+41 79 219 90 51
19. May 2019, Beni Muller + Iris Bollinger