2nd International Trends in Lighting Event – TiL 2018
TiL is the unique, international Incubator in Light event, and is dedicated to bridging the gap between technologies and applications. Whether you are an architectural lighting designer, architect, industrial designer, healthcare innovator, advertising agency, automotive strategist, mobility designer, agri innovator, entertainment professional, education facility manager, project developer, urbanist, car designer, or investment consultants…
TiL will reinvigorate your thinking about light in your industry. You will learn from the most compelling innovators, inventors and industry leaders. TiL empowers and encourages you to create value with light.
TiL 2018 is your platform to drive change.
TiL 2018 is co-hosted with LpS 2018
Date: 25. September - 27. September 2018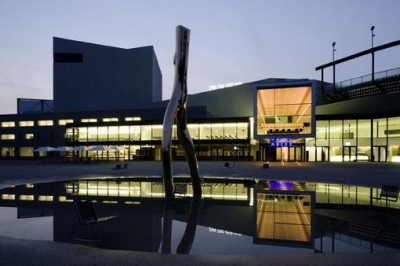 Venue
Festspielhaus Bregenz
Platz der Wiener Symphoniker 1
6900 Bregenz - Österreich

Contact Event Organizer
Luger Research e.U.
Institute for Innovation & Technology
Moosmahdstrasse 30, 6850 Dornbirn, Austria
+43 55 72 394 489
Contact Program Management
Mr. Siegfried Luger
+43 699 11335570

Dr. Christoph S. Harder
President Swissphotonics NTN
+41 79 219 90 51

31. March 2018, Beni Muller + Iris Bollinger