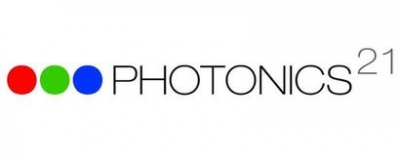 Photonics Public Private Partnership Annual Meeting 2019
Save the date for the next Photonics Public Private Partnership Annual Meeting which will be held on 27th and 28th March 2019 in Brussels.
The event will focus on our further way towards the new
European Framework Programme Horizon Europe
and will present the new
European photonics roadmap to the European Commission
.
A high-level symposium and networking reception on 27th March 2019 will take place in the Royal Museum of Fine Arts. The second event day will focus on the Photonics21 workshop sessions, which will start the
photonics R&I priority setting process
for the first photonics calls under Horizon Europe.
As part of the event the winner of the Prototype
Your Idea contest will be awarded
.
Date
27. and 28. March 2019
Venue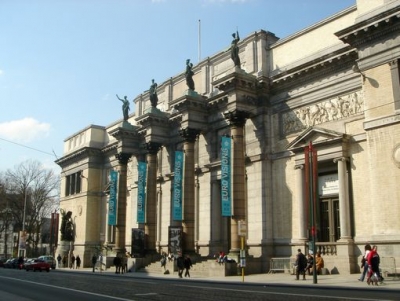 Royal Museums of Fine Arts of Belgium
Rue du Musée 9
1000 Brussels
Directions
Registration
Deadline:
15. February 2019
Additional information
on the
Photonics21
website.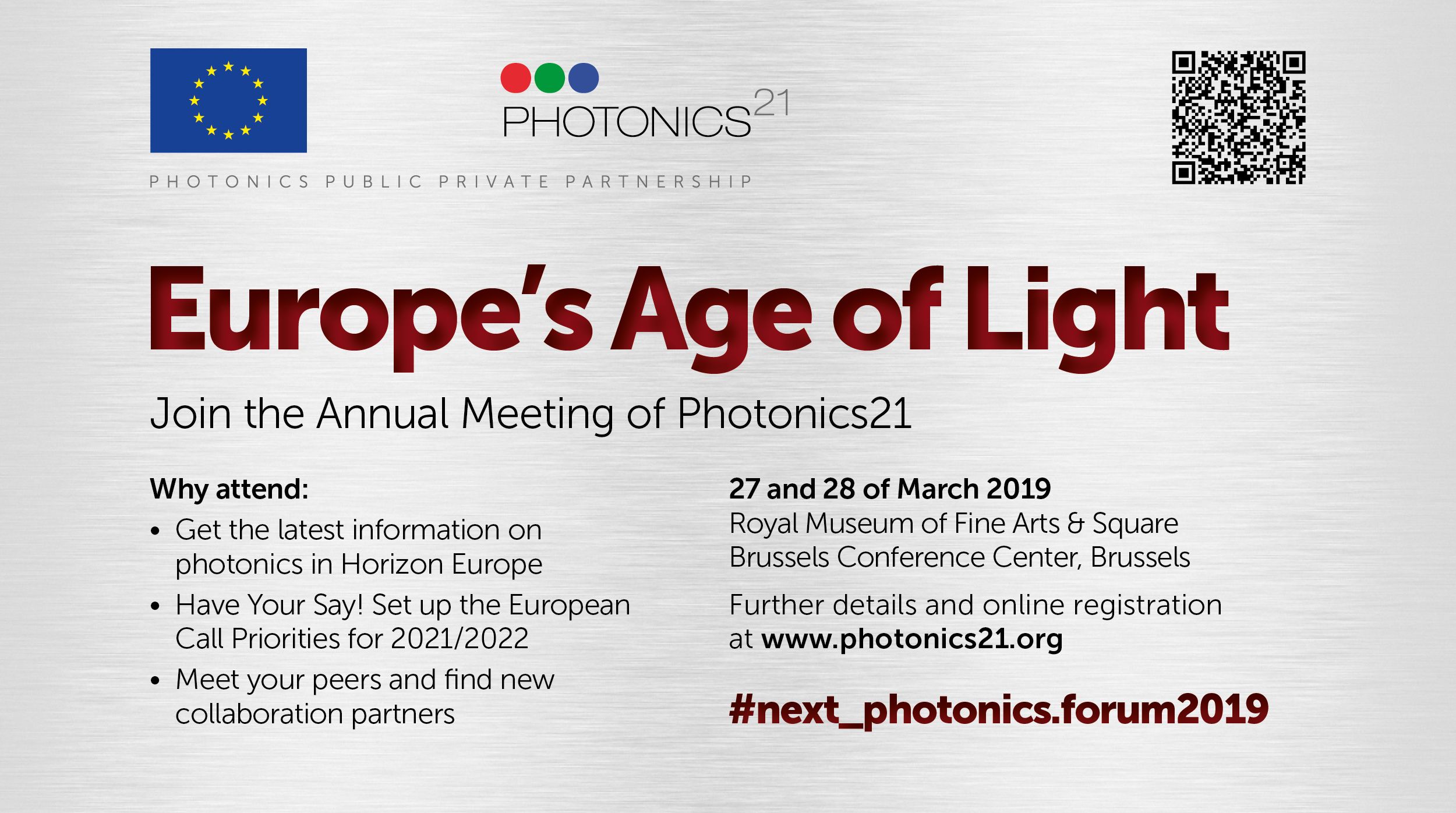 Contact Photonics21
Dipl.-Kulturw. Katharina Flaig-Rüttgers
Innovation Management and Consultancy
Photonics21
VDI Technologiezentrum GmbH
VDI-Platz 1,
40468 Düsseldorf Germany
+49 211 6214 338
Contact Swissphotonics NTN
Dr. Christoph S. Harder
Präsident Swissphotonics NTN
+41 79 219 90 51

3. February 2019, Beni Muller + Iris Bollinger